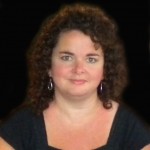 Choosing to have a home birth is not only choosing where to have your baby. It is also choosing to become more proactive and involved in your birth. Educating yourself is an important part of choosing to birth at home. It is important for you to understand what will happen within your body before, during, and after the birth process! Midwife, Nanci Stanley, has provided Houston home birth moms with many articles, research, and links to help them gain the information and insight that they need. Always feel free to contact Nanci with questions related to any resource below or any questions about home birth.
There are articles and resources below to help you understand the safety of home birth, the extent and practice of midwives, what to expect during pre-natal care, understanding complications, breastfeeding, nutrition and more! Nanci is always adding new and current information to this resources page, so be sure to check back periodically for new information.
Home Birth Safety and Benefits
Information and Articles that discuss the safety of home birth and the benefits.
Informative Articles
Houston Midwives Collaborate Together
Houston Midwives Use Holistic Approaches
What Does It Take To Become a Houston Midwife?
Prenatal Care With Your Houston Midwife
Complications – Hospital vs. Home Birth
What To Expect During Birth When Using a Houston Midwife
Historical Trends in Home Birth
Midwife Mania – Time Magazine Article
Rest and Recuperation After Your Home Birth
Pregnancy Nutrition
American Pregnancy Association – Pregnancy Nutrition
The Importance of Nutrition and Exercise
Getting Pregnant
Understanding Pregnancy Testing
Yoga
 The Benefits of Yoga During Pregnancy
Breast Feeding
Breast Changes During Pregnancy 
Health Concerns
Illegal Drugs During Pregnancy
Professional Links
Midwife Alliance of North America