According to Wikipedia,
A Certified Professional Midwife (CPM) is a professional independent midwifery practitioner who has met the standards for certification set by the North American Registry of Midwives[25] (NARM) and is qualified to provide the midwives model of care. The CPM is the only US credential that requires knowledge about and experience in out-of-hospital settings. As of November 2010, there are approximately 1800 CPMs practicing in the US.[26]

A Licensed Midwife is a midwife who is licensed to practice in a particular state. Currently, licensure for direct-entry midwives is available in 27 states as of 2011.[27]
Nancy Stanley is one of Houston's premier midwives, having assisted in the delivery of hundreds of beautiful, healthy babies for over 18 years.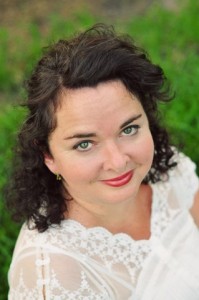 Houston Midwife Nanci Stanley's Affiliations and Certifications
The Midwife Alliance of Houston
NARM (North American Registry of Midwives)
Greater Houston Midwives' Alliance Member
Licensed Midwife
NARM Certified Professional Midwife
CPR certified
Houston Midwife Nanci Stanley Is NARM Certified
Over 18 years ago, Nanci decided that she wanted to practice Midwifery.  From then until today, Nanci has delivered over 300 healthy babies.  Nanci is trained and certified, receiving her first or initial midwife training through the prestigious Texas Association of Midwives.
Nanci is also certified through the North American Registry of Midwives as a Certified Professional Midwife. That certification is difficult to obtain, so you can take comfort knowing that Nanci is an experienced, tested, certified and highly qualified midwife for Houston, TX and the surrounding areas such as Tomball, The Woodlands, Sugarland, Bryan/College Station, Katy and more.
Nanci offers labor and delivery care, prenatal, postpartum, doula services/birth coaching, and birth classes.  She also gives you very kind, professional and personal service as you proceed through the incredible experience of giving birth to your beautiful new baby.
Certainly you will want references, and Nanci delights in referring expectant mothers to mothers that Nanci served as Midwife.  No reference is better than her new mothers, so you can get the story straight from the source.
Contact Nanci now and set up a free consultation with her so you can discuss your concerns and ask any question.